We Make Parking Easy
Heartland Parking is headquartered in Peoria, Illinois and has been since 1969. Heartland Parking is the parent company of National Garages of Illinois, and Security Parking Systems. The executives of Heartland Parking have over 160 years of experience in the industry. Our vast experience in these areas gives us the expertise to effectively manage your properties and maximize the greatest return for your company.
Heartland specializes in management of: Airports, Arena Parking, Hotels, Hospitals, Municipalities, Office/Retail Parking, On and Off street Collections and Enforcement, Special Event Parking, Stadium Parking, and University Parking. Heartland offers many other services, listed on our service page, to meet your needs.
Heartland Parking is a one-stop shop for all your parking needs. Heartland's goal is to provide the highest level of customer service. Heartland knows if we take care of your customers we are taking care of you. Heartland understands that our employees are the first and last contact with your clients and their impression is remembered long after they leave your property.
Heartland realizes the important part of this business is building long lasting relationships with our clients, customers, vendors, and employees. We are able to accomplish this by listening to your company needs and maintaining good communications.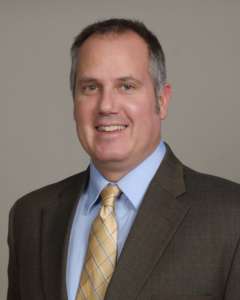 Marty Harper
Vice President Operations
Marty was born in Peoria, Illinois and graduated from Anderson College in 1991. He began working in the parking industry in 1989 with National Garages as a parking deck attendant. Marty was quickly promoted to Supervisor then to Assistant City Manager in Peoria then to Vice President of Operations for Heartland Parking. Marty attends various seminars to stay abreast on new technology and to maximize the productivity of the operations that he oversees. The seminars include PIE, IPI, and APWA. Marty has used this knowledge to develop a state of the art customer service program, which is used in daily operations. He also attends equipment manufacturer seminars to stay well informed on the latest technology in parking equipment.
Marty, along with his wife and four children live in Delavan, Illinois where he is actively involved in various community activities. These include, the President of Common Ground of Central Illinois, a non for profit organization, which operates a community center, supports missionaries, and works with underdeveloped communities. Marty also coaches junior high baseball along with several other summer sports. His hobbies include, spending quality time with his family, running and exercising, and attending his children's sporting events.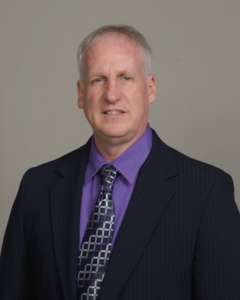 Stevan Swanson
VP of Revenue Control Division
Steve started in the parking industry in 1975, and worked his way up from a Cashier to the VP of Revenue Control Division. Steve started installing parking equipment in 1987. Over his career he has seen technology grow from a manual cashier to a fully automated parking system. Steve has overseen or installed over 90 projects from the simplest of operations to the most complicated of systems available today. He has been in charge of over $8 million worth of installed parking equipment, provided technical support, and implemented service contracts. Steve is trained and certified in electronics, computer operating systems, and electrical.
Steve has always had an interest in automobiles from vintage muscle cars to the modern cars of today. He enjoys going to cars shows, automotive swap meets, and collecting old gas station and soda pop signs. Steve also does various volunteer work at his local church.