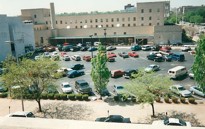 Heartland Parking is headquartered in Peoria, Illinois and has been since 1969. Heartland Parking is the parent company of National Garages of Illinois, and Security Parking Systems. The executives of Heartland Parking have over 160 years of experience in the industry. Our vast experience in these areas gives us the expertise to effectively manage your properties and maximize the greatest return for your company.
Heartland specializes in management of: Airports, Arena Parking, Hotels, Hospitals, Municipalities, Office/Retail Parking, On and Off street Collections and Enforcement, Special Event Parking, Stadium Parking, and University Parking. Heartland offers many other services, listed on our service page, to meet your needs.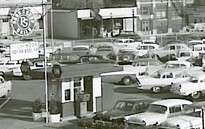 Heartland Parking is a one-stop shop for all your parking needs. Heartland's goal is to provide the highest level of customer service. Heartland knows if we take care of your customers we are taking care of you. Heartland understands that our employees are the first and last contact with your clients and their impression is remembered long after they leave your property.
Heartland realizes the important part of this business is building long lasting relationships with our clients, customers, vendors, and employees. We are able to accomplish this by listening to your company needs and maintaining good communications.